Autenzio Langhe DOC Rosso
Autenzio Langhe DOC Rosso is a red DOC wine, produced in Monforte d'Alba, made of 100% Albarossa grapes from our own vineyards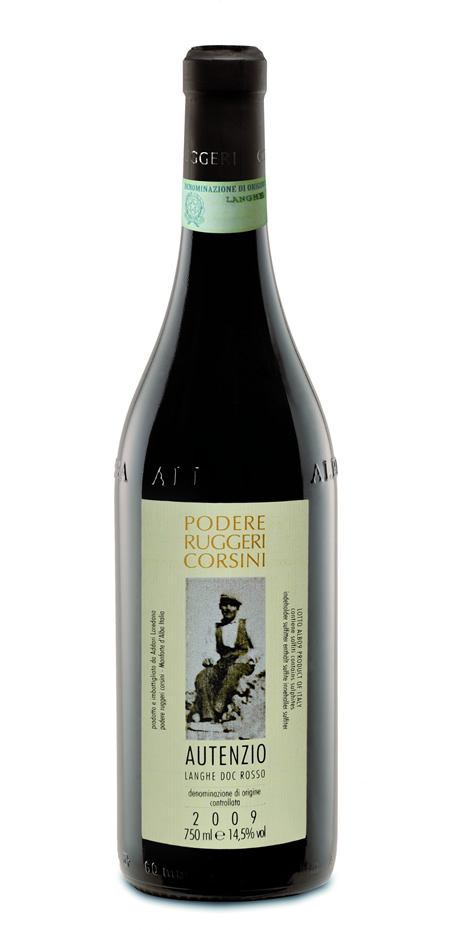 The vineyard covers a surface of about half a hectare (0.4), at about 480 metres above sea level, facing east; the soil is clayey calcareous (Elveziano). The vines are vertically trellised, pruned the 'Guyot' way, and the density is of 5000 plants per hectare, planted in 1999. The average final production is of about 2000 0.75lt bottles.
Vinification begins after a manual harvest in crates, starting with immediate stalk removal, followed by four pump overs a day for the first week. Maceration lasts ten days. After the racking, decantering and the malolactic fermentation have occurred, the wine is then put to stand in different aged French oak barrels for thirty months. Bottling takes place during the summer.
Autenzio Langhe DOC Rosso is a particularly well structured, full-bodied wine, with a noticeable and well-balanced acidity and alcoholic content, fragrant and pleasantly tannic. It can be paired with first courses as well as meat, cheese and cold meats, and should be tried with polenta and cheese.
Piemonte DOC Albarossa 2013 Autenzio
Langhe DOC Rosso 2012 Autenzio